Neil Fryer
I have been working in the financial services industry since 2016, with a focus on fostering strong client relationships and helping customers achieve their personal financial goals.

I hold a Bachelor of Commerce degree in Management Economics and Finance from the University of Guelph. I also hold the Chartered Investment Manager (CIM®) designation offered by Canadian Securities Institute and the Certified Financial Planner (CFP®) accreditation with the Financial Planning Standards Board.

As a Financial Planner, I work closely with my clients to help them develop a financial plan that balances life today with their goals for the future. I take the time to understand, not just their current financial circumstances, but also the objectives and motivations integral to it. Whether you are planning for retirement or starting a new business, I am here to help guide you every step of the way. In addition to investment advice, I can also connect my clients with the right TD specialists to help them address a range of financial goals.

In my role, I focus on four key areas:

Build net worth – Identifying investment solutions that align to my clients' evolving needs.
Implement tax-efficient strategies – Working with my clients to help create and structure their accounts to help reduce tax exposure while keeping income available for when it's needed.
Protect what matters – Leveraging the expertise of TD specialists, I help integrate strategies to protect what matters to my clients.
Leave a legacy – Helping my clients to build a plan to effectively transfer their wealth.
I am passionate and committed to helping my clients feel more confident in their financial future.
Education
University of Guelph - B.Comm in Management Economics spec. Industry and Finance
Community Involvement
Camp Quality Eastern Ontario and ABLE2
TD Wealth Financial Planning
Your priorities are important to us. We can work together towards your goals, and can help with:
Retirement Planning
We can offer strategies to help you become retirement-ready by discussing questions like:
How much income is needed for the retirement you aspire to?
How can you save enough to fund your retirement?
How can you reduce taxes during retirement?
When should you start taking your government benefits?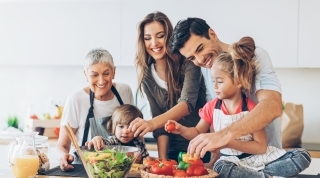 Estate Planning
Estate planning helps ensure your wishes are carried out and is an effective way to benefit your heirs.
Ensure you have an up-to-date Will and Power of Attorney
Consider using executor services like a corporate executor or Power of Attorney for Property
Transfer your wealth and help avoid any unintended consequences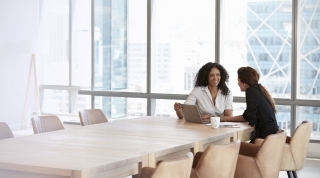 Tax Planning
Work with us to assess and recommend strategies that can help to reduce your tax burden, and:
Reduce your taxable income during your lifetime or upon passing away
Explore income splitting strategies
Take advantage of tax deductions and credits available to you
Tabs Menu: to navigate this menu, press tab and use the left & right arrow keys to change tabs. Press tab to go into the content. Shift-tab to return to the tabs.
Banking and Credit Management

Business Succession Planning

Planning for Major Purchases
A Powerful Combination Of Experience And Resources
Supporting you is a team of professionals, specializing in economic analysis, taxes, and law. TD Wealth Financial Planning is the link between you and these valuable resources. This means your financial planning needs can be coordinated through one trusted individual.
Your unique goals
You've worked hard to get where you are today. Now's the time to maintain, grow, and protect your net worth. Get tailored advice, solutions, and strategies that can help achieve your goals.